Hi peeps!
I am SO excited to be sitting here typing this for you tonight. An hour ago, my computer was dead and I was trying to figure out how I was going to buy a new one. But I live with a very handy teenager (NOT MINE) who happens to really enjoy working on these little devices and got mine working again. I was one happy camper!!
I totally skipper August's bookish recap, so I am going to add the book I read/listened t here. I am going to forego the life update- because there really isn't one. But I am eager to share with you all of the books!
The Books- August 2017
Total Books
11
Physical Books
5
Audiobooks
6
Physical Books
1) Three Little Mistakes By Nikki Sloane (3.5 Stars)
2) Alex, Approximately By Jenn Bennett (3.5 Stars)
3) Nimona by Noelle Stevenson (4 Stars)
4) Amid Stars and Darkness by Chani Lynn Feener (4.25 Stars)
5) The Beauty of Darkness by Mary E. Pearson (4 Stars)
Favourite Read
This one surprised me. I was fully entertained. While I don't think it's this amazing epic story, it was very enjoyable and well written. I am very much looking forward to it's sequel.
Audiobooks
1) The Battle of the Labyrinth by Rick Riordan (4 Stars)
2) Buns by by Alice Clayton (3 Stars)
3) Craving by Helen Hardt (2.5 Stars)
4) The Next Always by Nora Roberts (4 Stars)
5) Hollywood Scandal by Louise Bay (3.5 Stars)
6) The Storied Life of AJ Fikry by Gabrielle Zevin (5 Stars)
Favourite Listen
This book, this book. One of my favourite books of this year. Top 5 of life maybe.
I don't know what more I can say about this book, other than please read it. You will not be disappointed.
September
Total Books
9
Physical Books
4
Audiobooks
5
Physical Books:
1) The Names They Gave Us by Emery Lord (4.5 Stars)
2) A Million Junes by Emily Henry (5 Stars)
3) Into the Wild by John Krakauer (4 Stars)
4) Broken Prince by Erin Watt (1 Star)
Favourite Read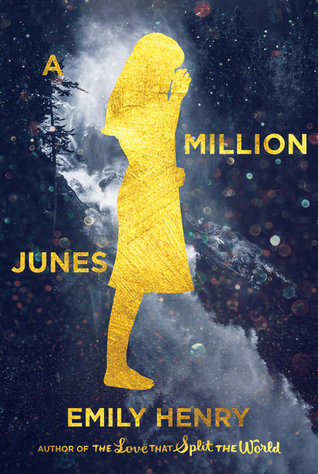 April Henry's writer is incredible. This book was fantastic. I am pretty convinced that magical realism is my preferred genre. I love it. A Million Junes was just beautiful. I think she may just be an auto-buy author for me now.
The Audiobooks
1) A Darker Shade of Magic by VE Schwab (unsure)
2) Empire of Storms by Sarah J. Maas (4.5 Stars)
3) The Air He Breathes by Brittainy C. Cherry (3 Stars)
4) Wicked Kingdom by Leigh Bardugo (3.5 Stars?)
5) Wicked Favor by Sawyer Bennett (3 Stars)
Favourite Listen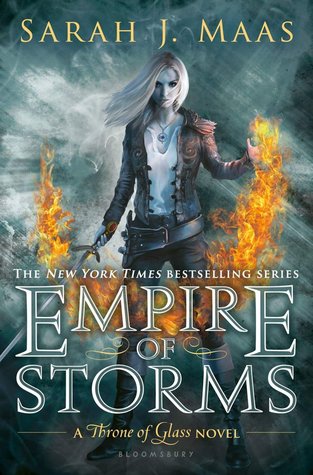 I like this series. Sorry. It's SO much fun to read. I get completely engrossed in what's going on, and before I know it, it's over!! This was no different. I am a bit bitter that Tower of Dawn exists and that this series isn't done yet, but I'll get to it (probably next year).
I think this is where I am going to leave the wrap up. I can't believe we only have three more months left in this year. I am hoping to read 6 physical books on October, that would be great, and maybe listen to three of my audiobook back log. I got it down to 13 books last month (from 18).
Anywho, that is all.
~Happy Reading Everyone!