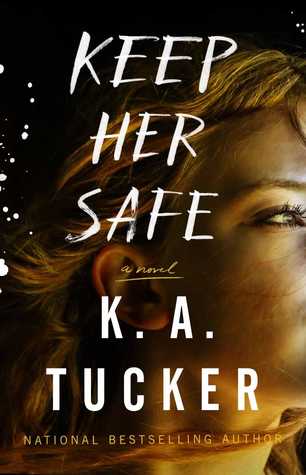 Noah Marshall has known a privileged and comfortable life thanks to his mother, the highly decorated chief of the Austin Police Department. But all that changes the night she reveals a skeleton that's been rattling in her closet for years, and succumbs to the guilt of destroying an innocent family's life. Reeling with grief, Noah is forced to carry the burden of this shocking secret.

Gracie Richards wasn't born in a trailer park, but after fourteen years of learning how to survive in The Hollow, it's all she knows anymore. At least here people don't care that her dad was a corrupt Austin cop, murdered in a drug deal gone wrong. Here, she and her mother are just another family struggling to survive...until a man who clearly doesn't belong shows up on her doorstep.

Despite their differences, Noah and Gracie are searching for answers to the same questions, and together, they set out to uncover the truth about the Austin Police Department's dark and messy past. But the scandal that emerges is bigger than they bargained for, and goes far higher up than they ever imagined.

**Review copy received from Simon and Schuster Canada for my honest opinion**
Happy Book Birthday to KA Tucker and
Keep Her Safe
.
I have read quite a number of KA Tucker novels through the years- more than I thought actually. She was one of the first "New Adult" authors I really got into. What really drew me to her was the fact that she was Canadian. I don't often read many Canadian authors (none that I really liked) so I was excited to explore Tucker's work and to discover that for the most part, I enjoyed it.
In saying all of that,
Keep Her Safe
is the first of Tucker's adult novels that I have read, all the rest have been New Adult. I know she has a more dark thriller-ish one out -
He Will Be My Ruin
- but I have yet to read that one. But I will, I want to. Either way, I was excited to dive into this story.
Keep Her Safe
tell the story of Noah and Gracie, as they try and discover a the truth of what happened fourteen years ago, which severely changed their lives. What really happened to Gracie's father? How was Noah's mother involved? Is the police department actually hiding something? Alternating in past and present narrative
Keep Her Safe
really digs into the consequences of keeping secrets and what happens when the truth starts seeping out.
This review is going to be a little hard for me to get into. I enjoyed this book, but at the same time I didn't find it the most thrilling book ever. The first bit of the book took me ages to read. I would say the first chunk of this story is just setting the stage. It's giving you context- which is so very necessary. But I wonder if there was a different way to do this. I think as Tucker continues to write in this genre, she'll hone her skill and get better. She's really a fabulous writer, but the introduction part of the overall story took a bit too long, and it takes forever for Gracie and Noah to finally come together. But once they do....
The second bit of the story is much better, I flew through that. I was completely engaged and I wanted to know what the heck was going on. As I was reading I tried to figure things out and I couldn't (not everything at least), this isn't the kind of book where you figure everything out in the very beginning, not at all. Aside from the long winded beginning, the pacing was good, I didn't really feel like things lagged, however there were a few situations that maybe I thought didn't really add to the story as a whole. But they were teeny tiny. I enjoyed the characters, Gracie was feisty cautious at the beginning, Noah was lovely, kind of too perfect, but meh. Together they made a pretty great duo.
Overall,
Keep Her Safe
is a solid 3-3.5 star read for me. I would recommend it to anyone new to thrillers and mystery novels and wanting to dip their toes in. It's a quick read that doesn't involve a lot of brain power. The writing is great, this is something I never question with KA Tucker, her writing is spot on. So if you are a looking for a mystery that isn't too intense but still mysterious I would suggest you give this one a try.
~Happy Reading Everyone