Hello Friends,
It is officially the middle of the year! How it that even possible?! I am always floored at how quickly times flies by. Since we're six months into the year, I thought I would take the time to review my reading stats from January through June.
I've been seeing this tag around a lot in the Booktube world and and I think it's a lot of fun and I thought perhaps I'd bring it to out little blogging community.
This tag was originally created by Chami @
ReadLikeWildfire
and Ely @
Earl Grey Books
Best Book You've Read So Far?
A List of Cages by Robin Roe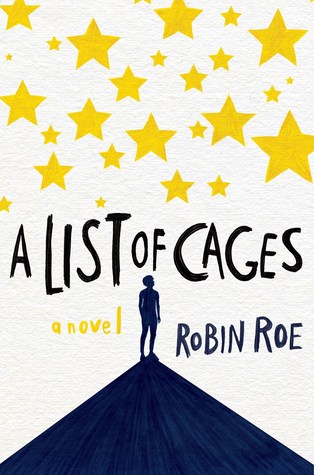 This book blew me away. I was not expecting the story that I got with this one and it was beautiful and amazing. I blew through this book in no time and I've been pushing it on everyone. Check out my review
here
.
Best Sequel You've Read So Far?
A Court of Mist and Fury by Sarah J. Maas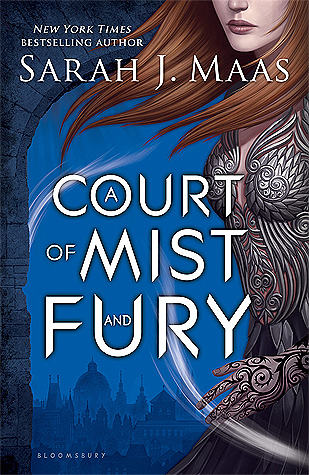 This might be a bit of a cop out, because this was a reread. But it was still a sequel and honestly, the best one I've read this year. I am pretty sure, everyone and their cousin knows about this series/sequel.
Most Anticipated Release for the Second Half of the Year?
Jane, Unlimited by Kristin Cashore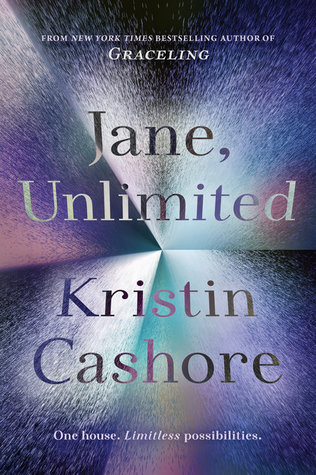 I am not the most up to date on upcoming releases. But, I do know about this one and I pretty eager to get my hands on this in September.
Biggest Disappointment?
We Are Okay
By Nina LaCour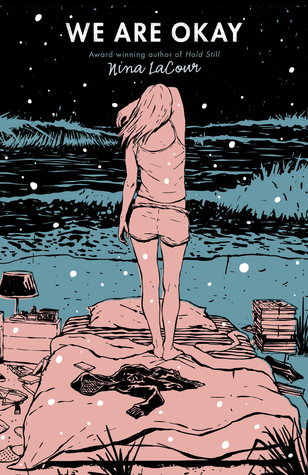 I was pretty excited about this book. The cover is absolutely beautiful. But, I really did not connect with the story. I go into a bit more detail here.
Biggest Surprise?
One Plus One by Jojo Moyes
I read this one on a whim back in March and I enjoyed it WAY more than I thought I would. The only other book I had read by Moyes was Me Before You, and I worried that this was going to be something similar. It certainly was not, One Plus One was a very enjoyable light, fun read.
Favourite New Author
Louise Bay author of The Empire State Series
2017 isn't the first time I've read anything by Louise Bay, but I've read three of her books this year (so far) and I really have enjoyed the majority of them. She reminds me a bit of the Christina Lauren team.
Honestly? I don't have one. I haven't read a huge amount of YA this past year, the YA I have read hasn't been super heavy on the romance. Maybe that'll change for the latter half of the year.
Newest Favourite Character?
Anne Shirley from Anne of Green Gables by LM Montgomery
I am not sure how I hadn't read this book before now?! It was incredible and Anne Shirley is amazing! She made me chuckle and smile so many times. She's such a lovely character.
Book That Made You Cry?
The Unseen World by Liz Moore
As I said in my review of this book, there were times when I read this book that I just wanted to curl up into a little ball and cry. This book dealt with SO much and at times it was heartbreaking! Totally worth the read.
Book That Made You Happy?
The Rosie Project by Graeme Simsion
I reread this one for book club this year. And again, I loved it. I love Don Tillman and he makes me SO happy! Rereading this book was wonderful.
Favourite Book to Movie Adaption?
I don't have one. I haven't seen any movies of books that I've previously read. Again, maybe another goal of mine for the rest of the year.
Favourite Post You've Done This Year?
My review of All the Ugly and Wonderful Things by Bryn Greenwood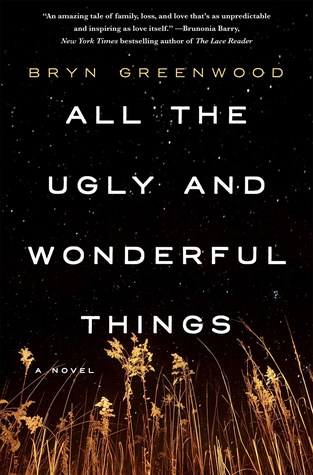 I have so many issues with this book. I was angry and upset and frustrated when I finished this book, and I knew I needed to get all these crazy emotions out. I think this particular blog post was one of my best. It's long, but I am please with it.
Most Beautiful Book You've Bought This Year?
Another question I am going to have to skip- I don't really buy many books. I tend to only buy books that I have read before and loved. I have very limited space to keep my books- So I need to be mindful.
New Release You Haven't Read Yet, But Want To?
The Names They Gave Us by Emery Lord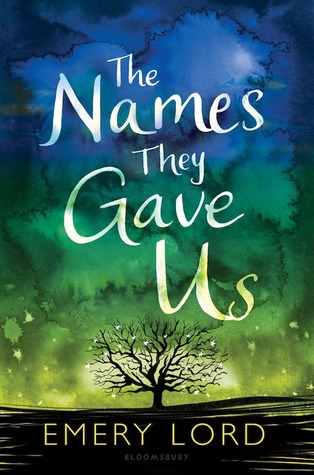 This books has been getting a lot of buzz lately. I was pretty excited to get to this one, but I haven't yet. I don't know what I am waiting for. Soooooon.
What Book Do You NEED to Read By the End of the Year?
The Hate U Give by Angie Thomas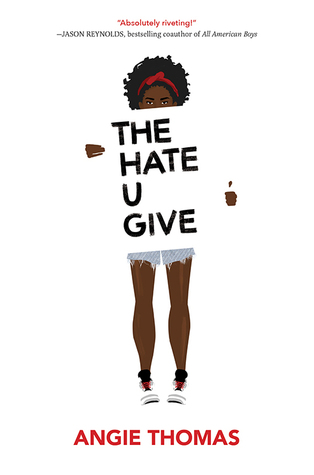 I have had this book in my hands twice and let the library lend expire. I even read the first 35 pages - but I am nervous. Something is keeping me from this book. But I want to read it, I need to read it. My goal before the end of the year.
That's it for this little mid-year review. I hope you enjoyed.