Hello Everyone! I have something pretty great to share with you all today. Something I am very excited to share with you.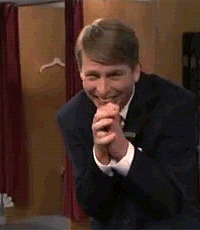 Starting this month- Just Another Story will no longer be a one man show! You have read correctly, I have taken on a partner and I think it's going to give you all something beautiful.
*****Everyone, meet the newest member of Just Another Story*****
Hi everyone my name is Stefanie and I'm going to be blogging here at Just Another Story! I have an English degree and my library technician diploma and I work in a junior high school library so books and reading are my life (not at all a bad thing). I read all kinds of genres, including YA, middle grade and cozy mysteries. I love a good sweet contemporary romance, adventure packed fantasy or a scare you horror book, however I can't watch horror movies.

My favourite authors include Meg Cabot, Maria V. Snyder, Beth Kendrick, Ally Carter, Sarah Mlynowski and Heather Blake.



My top five favourite books are:
1) My Unfair Godmother by Janette Rallison
2) Forgive My Fins by Tera Lynn Childs
3) Poison by Bridget Zinn
4) Stupid Cupid by Rhonda Stapleton
5) Girls Who Travel by Nicole Trilivas
Besides reading I love watching movies, anything baseball related (go Blue Jays!), yoga and going to the ballet and musicals. I dream of going to Broadway one day. I'm obsessed with anything Disney, from movies to their books to their musicals. My favourite Disney princess is Belle and Beauty and the Beast is my favourite Disney film. I have watched it no joke about a hundred times. I also am obsessed with Halloween (Christmas too, but we can get to that after the Halloween madness has ended) and try to watch at least 31 Halloween themed films and read as many fantasy or magic related books in the month of October, so it's a great month for me to be joining so I can share my love with the month with all of you.
I'm very excited to be joining here and meeting you all. This will be my first time blogging so please be patient with me as I figure all of this out!! See you guys soon with my first review!
For now- you can find Stefanie's Goodreads
here
. Be sure to add her to keep tabs on what she's reading.
********************************************************************************

Welcome Stefanie. I am SO stoked to have you on board.

So, what does having Stefanie on board mean for the future of Just Another Story. It means more consistency in posting and a fresh voice. It's mean one more book lover to share the love of reading. This is exciting stuff, friends!

I expect you all to give Stefanie lots of love and to check back soon for her first official post.

Thanks and,

~Happy Reading Everyone!